PM Recovery Collagen - USA
One scoop nightly delivers a powerful blend of amino acids and nutrients that support your healthiest sleep and best recovery.
Wind down naturally
Promotes deeper sleep and more restful nights
Great energy in the morning - no grogginess
Supports faster workout recovery
Nutrients & amino acids for muscle and joint health
10g protein. 0 sugar. Nothing artificial
Melatonin free
Informed Sport Certified. Tested for +250 banned substances. 
Regular price

Sale price

$68.00
RISK FREE: If you're not experiencing better sleep quality after 30 nights of consistent use, we'll give you your money back. Period. Our hassle free refund policy is linked at bottom of this page.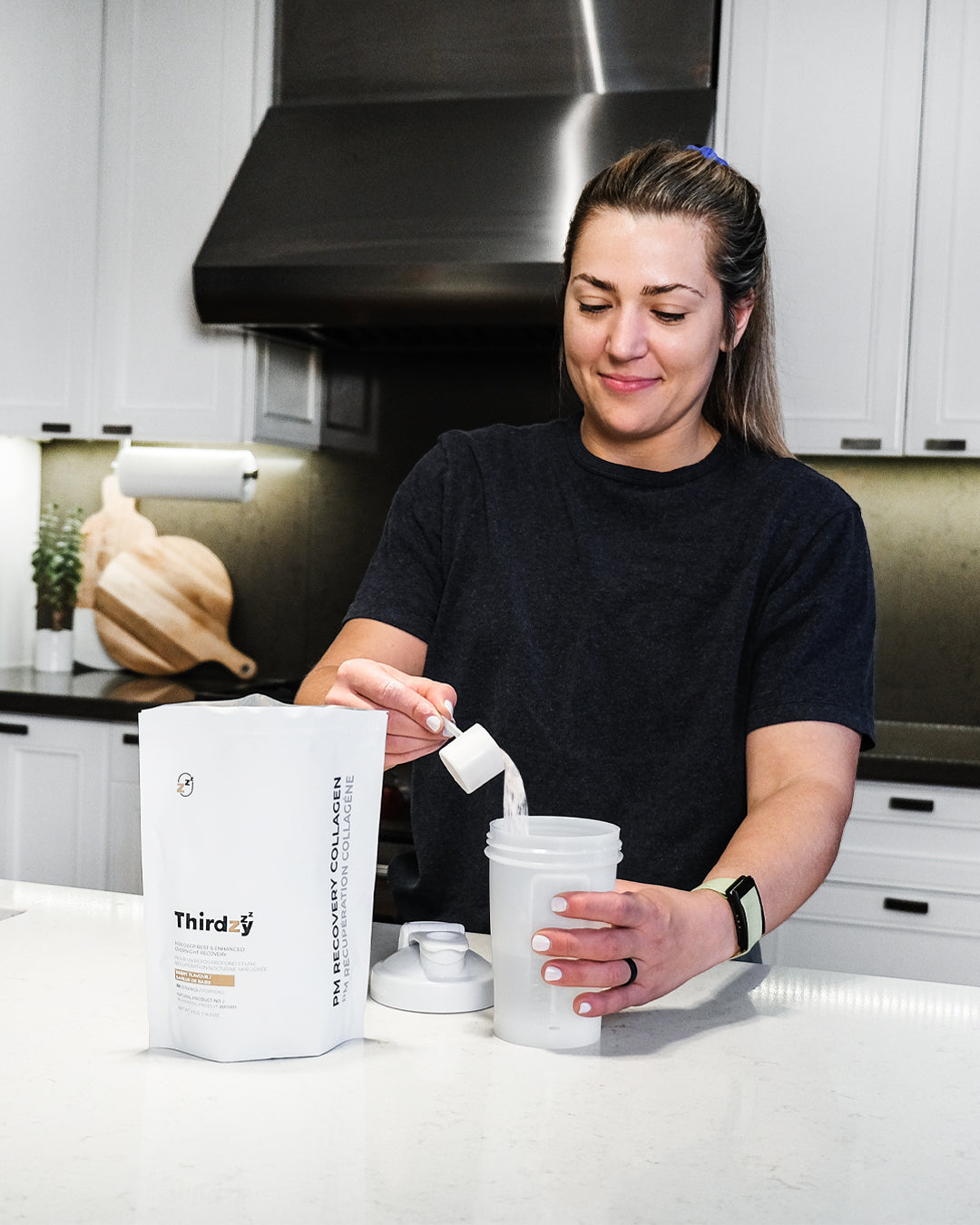 Easily dissolves into any liquid for an effortless prebed routine.
1
2
3
Why Have Collagen Before Bed?
Collagen is the basis of PM Recovery Collagen because it has unique properties that support sleep and tissue repair.

Here's what the science says:
3G OF GLYCINE
*3g of Glycine is found in 10g of Collagen
Taken before bed decreases core body temperature and significantly improves fatigue the next day.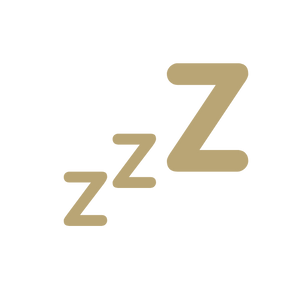 SLEEP TIME
7% Average increase in sleep time when taking collagen & GABA together.
JOINT HEALTH
More than 20% improvement in joint pain after taking 10g collagen for 12 weeks.
Taken before bed, collagen provides important building blocks for tissue repair when your body needs it most. PLUS you get the sleep benefits of glycine.
FAQs
WILL THIS STUFF REALLY HELP ME SLEEP? 

The PM Recovery Collagen contains ingredients, dosed in clinically relevant amounts, that have been shown in the scientific literature to promote sleep and improve sleep quality.

However, every sleep challenge is unique to the sleeper. Our products are made to support better sleep quality and recovery, but are not intended to treat or cure any disease or pathology. If you suffer from or have been diagnosed with insomnia, sleep apnea, are taking any medication, or have any medical condition we recommend you talk to your doctor about your best options. 
WHAT IS PM RECOVERY COLLAGEN?

PM Recovery Collagen is a multifunctional beast of a supplement. It is a blend of hydrolyzed collagen peptides (the collagen is broken down to be easy to absorb) with GABA, magnesium, tryptophan and L-theanine.

These are all natural ingredients that work together to help calm and relax your brain and body, and have been shown to reduce time to fall asleep, decrease sleep interruptions and improve sleep quality.

The collagen, tryptophan, and magnesium also act as nutrients that support recovery from activity and your natural rejuvenation processes. Benefits may include joint and bone health, improved muscle recovery, hydration, electrolyte balance, reduced fine lines and wrinkles, and healthier skin, hair, and nails. 
I DON'T HAVE TROUBLE FALLING ASLEEP, WILL THE PM RECOVERY COLLAGEN STILL HELP MY RECOVERY?

Yes! Even if you feel like a pretty strong sleeper already, the functional ingredients in the PM Recovery Collagen will provide your body with nutrients that it can use to support better repair and recovery of your joints, muscles, ligaments, tendons, and bones. The magnesium, L-tryptophan, L-theanine and GABA also help calm your nervous system for better recovery scores and support hydration and electrolyte balance.
WHEN SHOULD I TAKE MY THIRDZY SUPPLEMENTS?

For best results, take them 30-60 minutes before bed. 
IF I START USING THIRDZY SUPPLEMENTS WILL I HAVE TROUBLE FALLING ASLEEP WITHOUT THEM?IF I START USING THIRDZY SUPPLEMENTS WILL I HAVE TROUBLE FALLING ASLEEP WITHOUT THEM?

No! Thirdzy supplements are natural and not 'habit forming' like sleep drugs.

It might take a few nights for your body to get used to its new sleep routine when you start using Thirdzy supplements.

PM Recovery Collagen does not contain melatonin and can be used as often as needed. Don't stress about getting hooked! You won't suffer or have any kind of withdrawal if you miss a night.
Highly recommend this supplement that actually works!
I'm always optimistic about trying new supplements and I'm always looking to gain an edge over my competitors. Thirdzy literally worked for me pretty much same day and I found that I was actually sleeping through the night and feeling refreshed the following day. As much as I train I know how crucial it is to get quality sleep. Definitely won't go to bed without my nightly dose of "night night juice"
Better sleep
I wake up feeling refreshed and ready for the day. No groggy mornings and my muscles and joints aren't stiff or sore.
Recovery score has never been higher!!
My sleep and recovery has been top tier since I joined Thirdzy!
Finally sleeping
I haven't slept in years… used to wake up multiple times! No i wake up once to use the bathroom and back to sleep! This stuff works!
Best sleep ever
Great flavour and perfect with a tea to help me sleep well